Product Description
Production Information:
1000ML Aluminium Home Gold Soda Siphon /Soda Siphon/ Soda Gun/Soda Maker
1. Soda Siphon is a kitchen tool to make soda beverage. It is useful, portable, healthy and easily to use.
2. Soda Siphon is also a great gift to hostess when visiting a family.
3. Make your favorite soda within seconds with Soda Siphon. Enjoy regular, diet soda and energy drinks.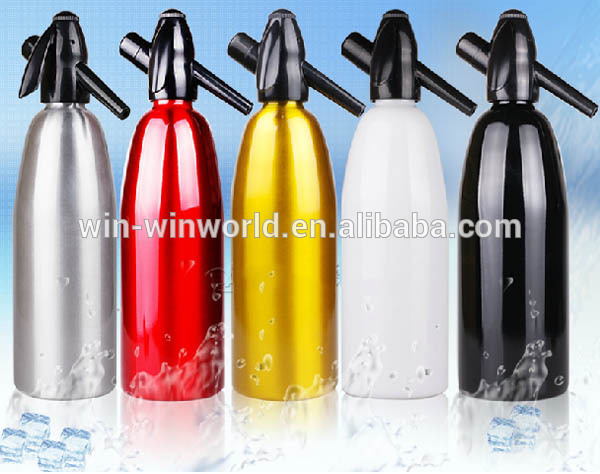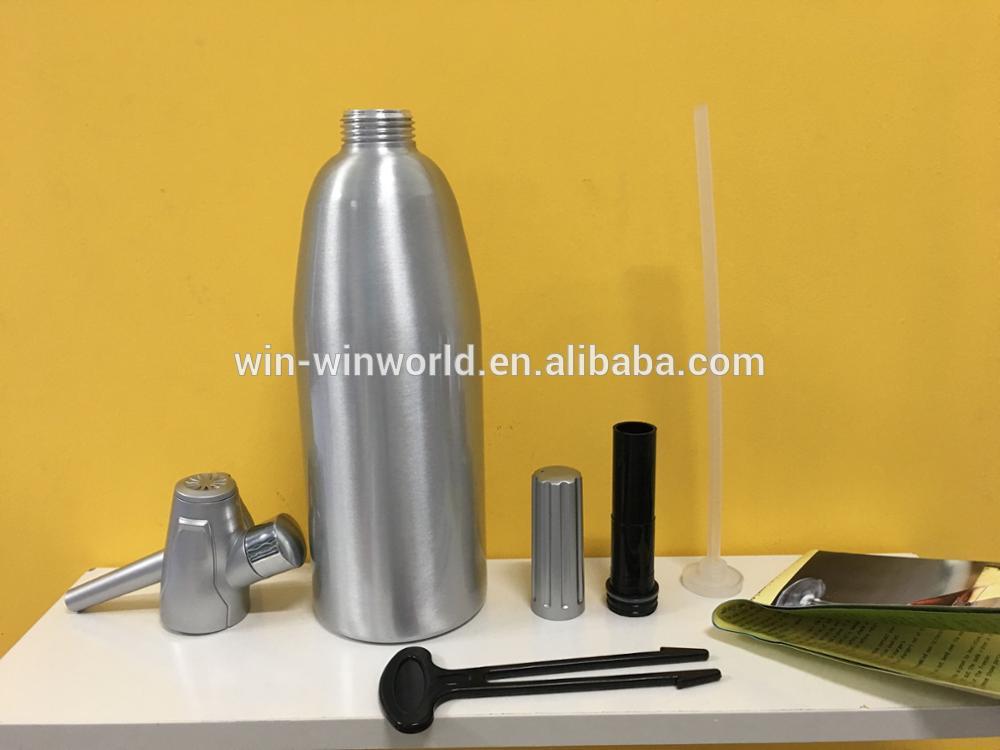 Composition of Soda Siphon: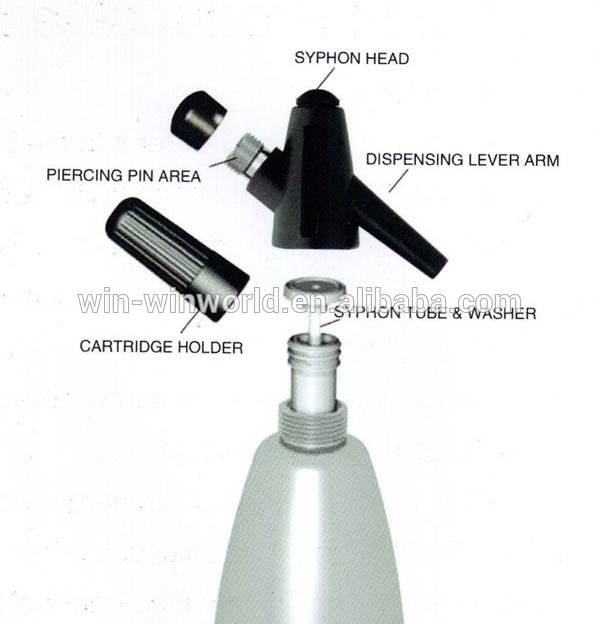 Instruction of Soda Siphon:
1. Filling your Soda Siphon about 3/4 full of cold water or any beverage you wish to carbonate. Insert the long tube with washer.
2. Screw siphon head on completely. Place one Co2 soda charger in the holder. Screw the holder with the charger into the siphon Bottle until you hear the gas enter. Charge with only 1 charger. Shake well. Remove holder with the empty charger and replace with cap.
3. For best results: Chill your soda siphon first, then fill with cold water, after charging, shake at least 10 times, and let sit in refrigerator for at least 1 hour before initial use.
4. When dispensing your soda, depress lever gently and direct the beverage toward the side of the glass keeping the soda siphon upright.

Product Categories : Cream Whipper > aluminum cream whipper