Amazon New Style Heat-resistant Glass French Press Coffee Plunger
Basic Info
Model No.: WW-FF040/French Press Coffee Plunger
Product Description
Amazon New Style Heat-resistant Glass French Press Coffee Plunger
1.This coffee plunger is made of borosilcate glass,resisting high temperature.
2.The plastic filter under the lid of the coffee plunger is BPA Free,stainless steel 304 plunger and infuser
3.All the material can pass the food testing and will be very durable.
4.You can use this coffee plunger to brew the coffee, Tea and even the milk, it will be easy operated.
5. After you used the coffee plunger ,don't wrong how to clean it,this french press is also easy to take it part,you can clean every part of it convenient.
Item
Amazon New Style Heat-resistant Glass French Press Coffee Plunger
Item No.
WW-FF040
Capacity
350ml
Material

Container: glass, shock temperature is 150 degrees

Frame and lid:S/S 18/2

Plunger and filter: S/S 18/8

Plastic infuer under the lid: BPA free PP

Using
Ideal for brewing coffee and tea
OEM 
Acceptable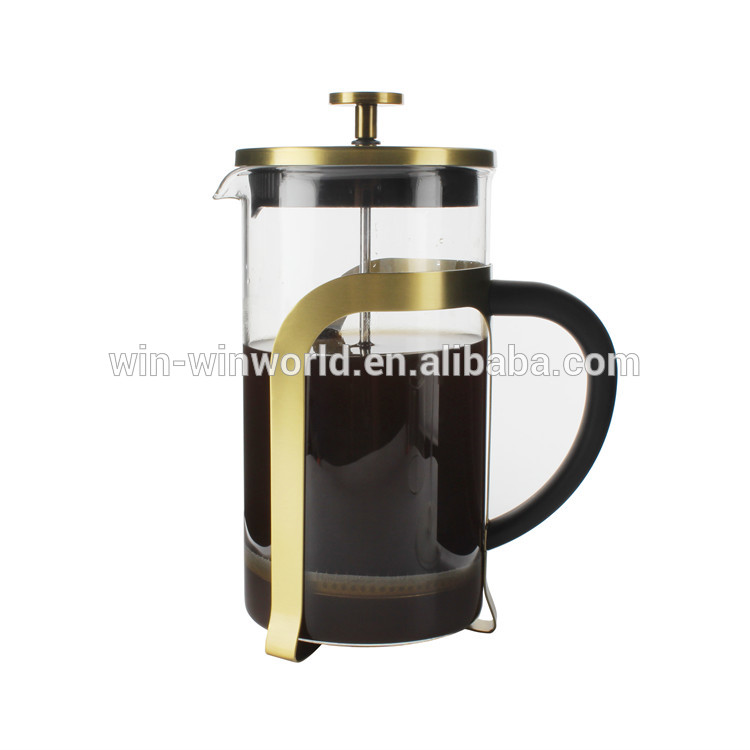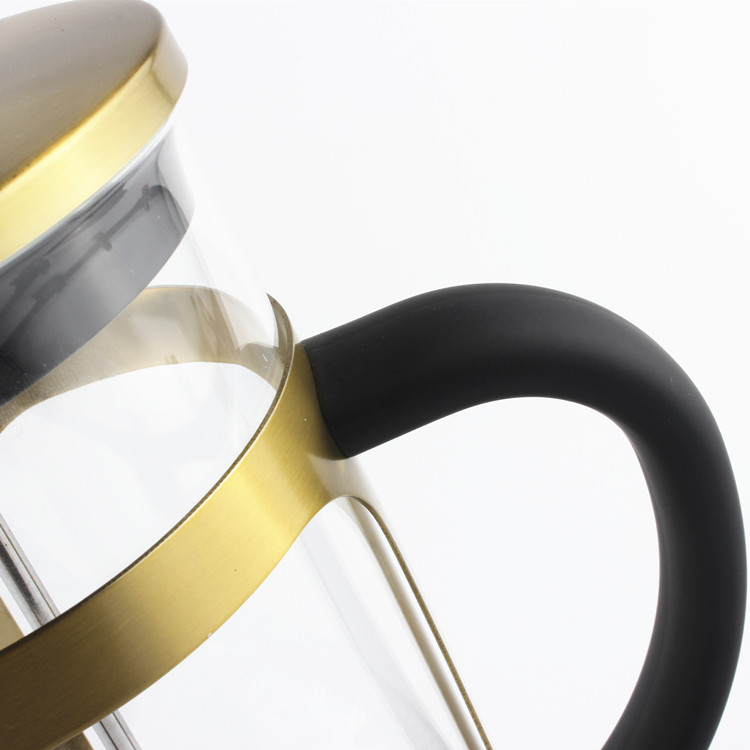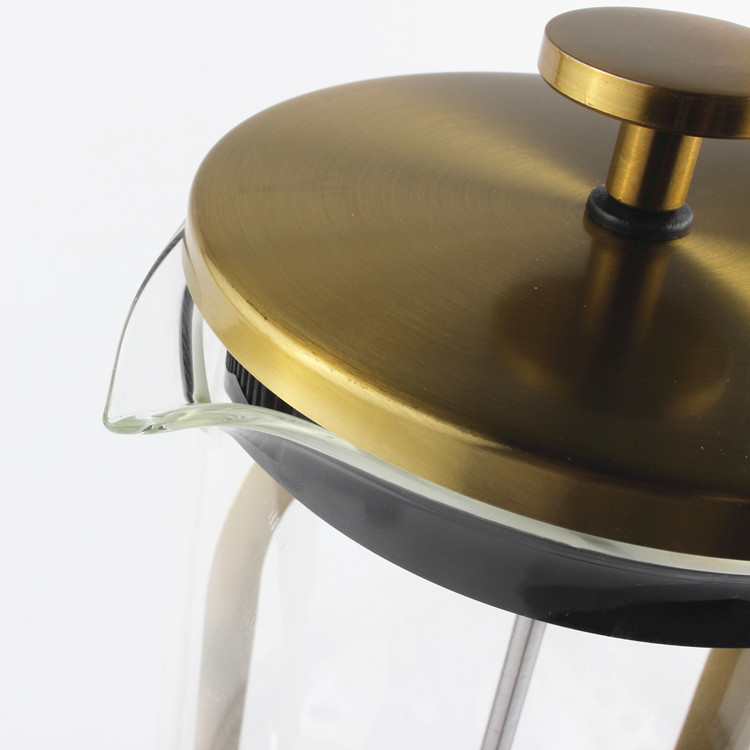 Hot Selling
Products">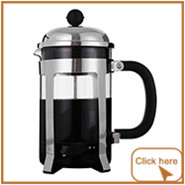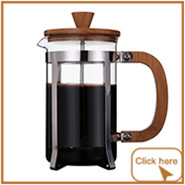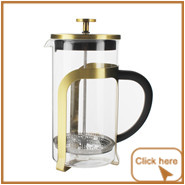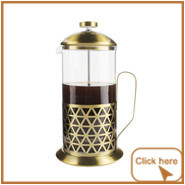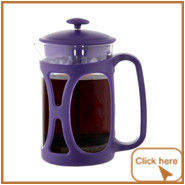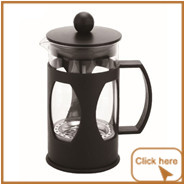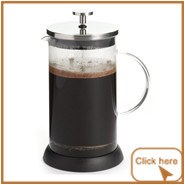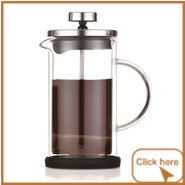 Amazon New Style Heat-resistant Glass French Press Coffee Plunger
For our standard packaging:
Carton--12sets(28cm x 47.5cm x 48.7cm)
20ft FCL:21689sets Tea Pot
Or permit us to consolidate with other items or with other orders.
please let us know your requirement...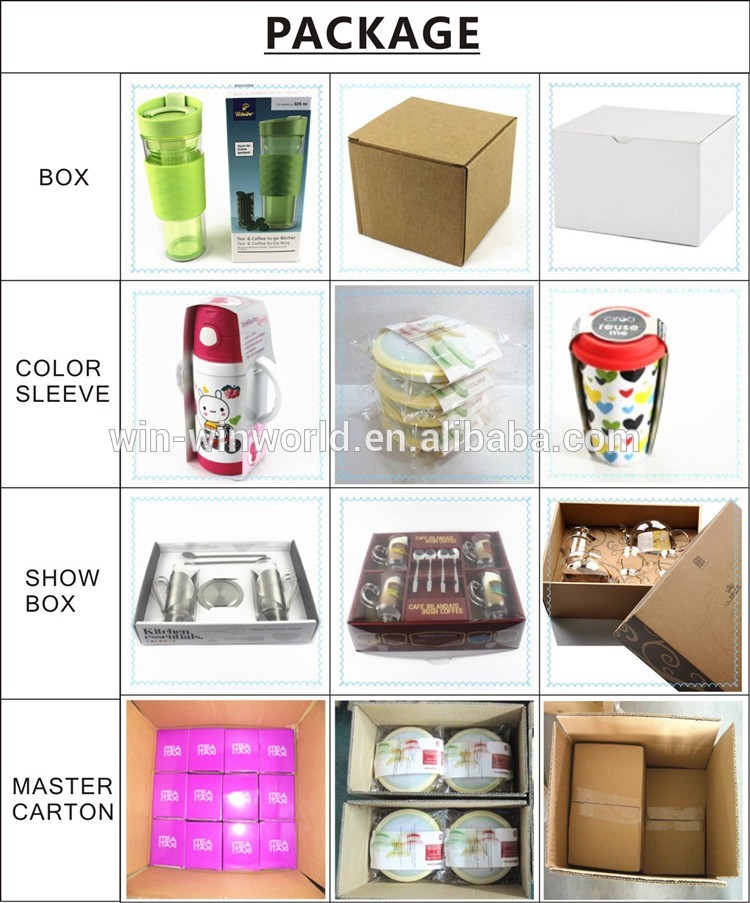 How to us the french press coffee plunger step by step: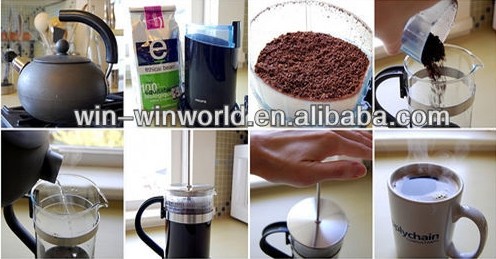 1.Boil as much water needed for the amount of coffee you want to make.
2.Grind coffee beans, if necessary.
3.Preheat French press by filling it with warm water from faucet.
4.Allow boiled water to rest for a few minutes to cool to optimum temperature (195 to 205 degrees F).
5.Pour warm water out of press and add ground coffee. Use two level tablespoons per six ounces of water.
6.Pour just enough hot water over grounds to wet them. Fresh coffee will expand as gas escapes.
7.Pour in remaining water and stir.
8.Place the plunger over the press to keep the heat in, but don't press it down yet.
9.Let the coffee brew for three to four minutes.
10.Push plunger down slowly.
11.Pour and drink the coffee.
At Hangzhou Yingmaode we provide a design, production, quality control, inspection, testing and logistics service to companies that need a reliable supply of goods from China.

Established in 2000, primarily to consolidate small volume orders from various and widespread manufacturers in China, to enable more cost-effective shipping to foreign customers.

Hangzhou Yingmaode has quickly developed into an experienced and able destination for all your Chinese sourcing needs.

Our head office in Hangzhou, China is supported by a network of global offices enabling us to service and understand the needs and demands of different global markets.

We support our customer needs at every stage through: Sourcing, Samples, Quality Control, Certification, Packaging, Warehousing, Consolidation, Delivery and After-sales.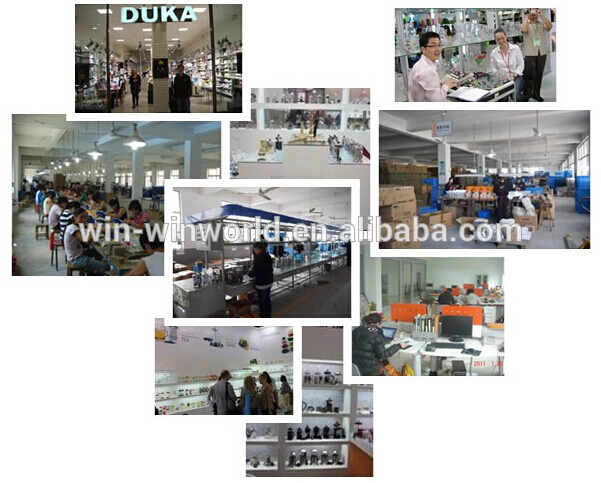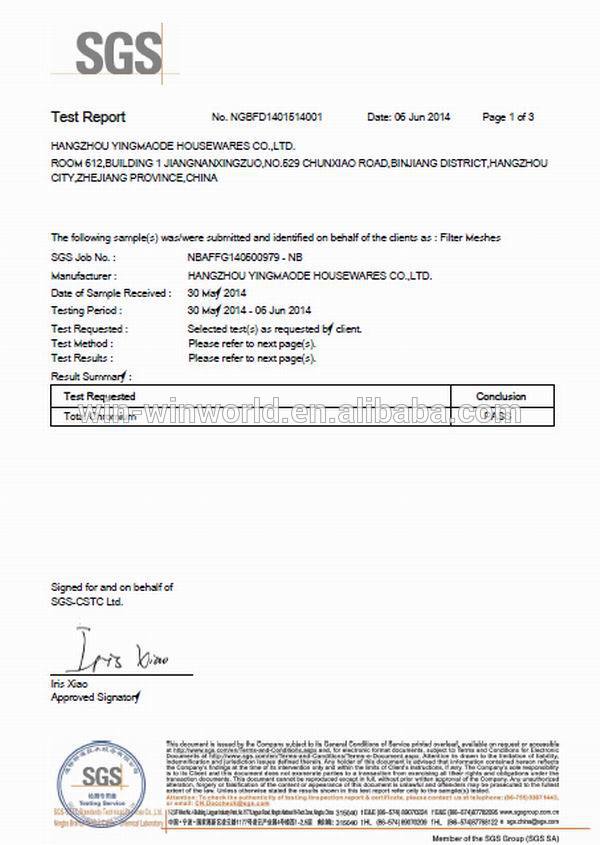 1. Allowed printing your logos or brand.
2. Any color can be selected freely for you.
3. Any design can be made from you with us.
4. Professional Packaging.
5. Provide samples and custom samples for your checking.
6. Quality-assured, supply high-end glass products
7. Compensate for your lose if there is any break during the transport
Q:Does heat-resistant glass can be used in dishwasher?
A: Yes, our glass teapot is high hardness and rub resistance, they can be used in dishwasher.
Q: Why heat resistant Glassware is expensive than common glass?
A: Because our heat-resistant glassware are made by mouth blown technology, each product contains the craftsman's unique skills. Although machine products have much higher output, they don't have any artificial skill. Hand made blown products have much high value, in addition to the basic functions, they have a lot of elegant, special life interest.
Product Categories : Coffee Wares > Coffee Plunger